ETHIOPIAN SIDAMO | ORGANIC FAIR TRADE COFFEE | LIGHT-MEDIUM ROAST
Regular price
$12.99
/
---
This well-balanced, complex, and smooth single-origin organic coffee represents some of the exceptional characteristics of African coffee. Often regarded as one of the finest coffees in the world, it has a delicate earthy flavor and berry-like acidity. The subtle light roast exhibits gentle almond nuances with balanced acidity and a medium body that preserves the intensely sweet notes and creamy finish of this coffee.
Roast Body: Mild

Roast Level: Light-Medium
Tasting Notes: Sweet Lemon, Cream, Tart Berries

Altitude: 6,500 ft
Ingredients: 100% Organic Fair Trade Arabica Coffee
Cooperative Grown: This coffee is produced by the Shoye Cooperative, which is dedicated to helping farmers learn and utilize methods of sustainable agriculture, production, and organic farming.

Feel good knowing that your healthy coffees are also helping to protect the future of our environment. Each Epic Grounds product is sustainably sourced and removes more carbon from the atmosphere than was genereated in farming, creating, and shipping it to your door. You get delicious, healthy coffee while everyone gets a greener, healthier planet.

We also proudly give back on every sale by pledging 1% toward regenerative environmental initiatives that drive progress from the ground up.
Together, we can change the world, one coffee at a time.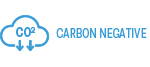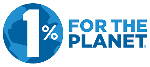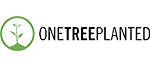 Get free shipping on every order over $50 (after discounts are applied)! A standard shipping fee of $5.95 will apply for orders below $50.

How Fast Will I Get My Order?
We strive to ship all orders the same business day if placed before 3:00pm MST, and most orders should arrive within 2-4 business days once received by the carrier.
We work hard to create delicious flavors you'll love, and we want you to be happy. If you're not completely in love with your purchase, we've got your back and we promise to make it right.